1846: Visualizing a Church on the Move
An Evening with Brandon S. Plewe
The Church of Jesus Christ of Latter-day Saints was in a state of flux in 1846. Nauvoo was gradually evacuated, and Saints from there and elsewhere simultaneously headed in many directions as they prepared to resettle in the West.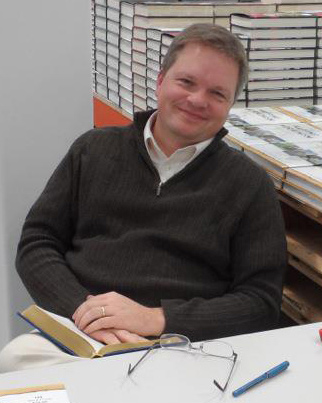 Complex events like these can be difficult to track, but in this special presentation, BYU professor Brandon S. Plewe will show how visualization methods, such as the maps and time lines in Mapping Mormonism: An Atlas of Latter-day Saint History, can help us understand these important narratives in time and space.
Brandon S. Plewe has taught cartography and geographic information systems (GIS) at Brigham Young University since 1997. He received his MA and PhD in geography from the University at Buffalo (State University of New York). His research focuses on historical GIS and cartography, figuring out how to use a geographic perspective to better understand the past.
Friday, January 19, 2018, 7:00 p.m.
Attendance is free and open to the public.
Church History Museum Theater
45 North West Temple Street
Salt Lake City, Utah