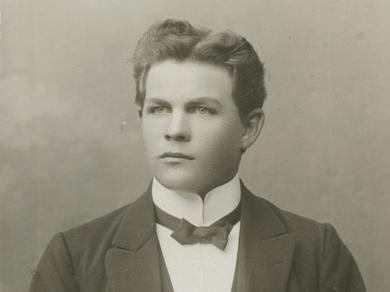 These portraits were collected by Ernest L. Swalberg while he was serving in the Scandinavian Mission from 1903 to 1906. Photographs include portraits of missionaries and Church members (mostly in Sweden), as well as a photograph of Brigham Young, his counselors, and the Twelve Apostles from Frederick Piercy's Route from Liverpool to Great Salt Lake Valley (1855).
Logan Square Chapel, Willmette Illinois Stake, circa. 1910
Views of buildings built, purchased, or rented by the church, including temples, tabernacles, stake offices, meetinghouses, Relief Society halls and granaries, recreation halls, seminaries, institute buildings, mission homes and offices. Collection includes some architectural drawings and sketches that relate directly to the photographs. Images are arranged alphabetically by the name of the ward or stake.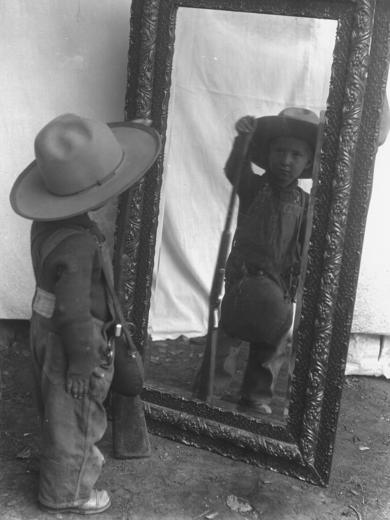 Ellen Johanna Larson was the daughter of Swedish handcart pioneers born in Santaquin, Utah on 16 February 1868. Her family were some of the early colonizers of Snowflake, Arizona. There she married Silas Smith and had nine children. While her husband was away, she was responsible for supporting her family on her own. She acquired a camera and with a few lessons she created a thriving photography business in the area. She used her creativity and ingenuity capturing day-to-day events as they transpired and in non-traditional ways, rarely seen during this time period. Ellen left a legacy unlike other photographers of her day. The history of Snowflake has been captured and preserved in this collection.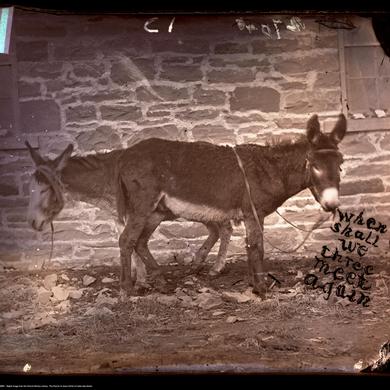 Contains portraits of prominent individuals and other Salt Lake City and Utah residents; photographs of activities, buildings, and homes in Salt Lake City; and photographs of Temple Square, Great Salt Lake and its resorts, Fort Douglas, several Utah communities, and railroads. Also includes portraits of Chinese and Indians and photographs of drawings, paintings, lithographs, cartoons, and photographs taken by photographers other than Carter.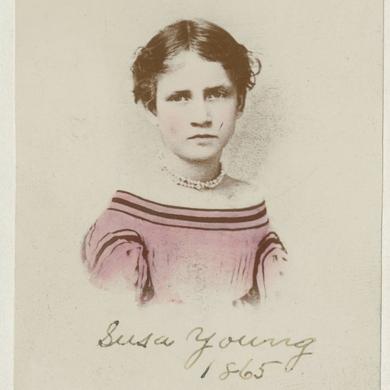 This collection includes extensive files accumulated by Gates as wife and mother, church worker, author, editor, lecturer, teacher, and organizer of LDS women's groups and activities. Papers include include Gates's correspondence, occasional journals, files regarding her service on Young Ladies' Mutual Improvement Association and Relief Society general boards and as editor of their official journals, Young Woman's Journal and Relief Society Magazine, and much more.

This is the first official Latter-day Saint hymnal and one of three hymnals compiled by Emma Hale Smith (1804 -1879). The collection contains 90 hymns without musical notation. At least 33 are of Latter-day Saint authorship. Many of the other hymns are from the Baptist or the Campbellite tradition. Several were adapted to reflect doctrinal positions beyond traditional protestant teachings and more in harmony with the Latter-day Saint view of a restored gospel.