Keeping Covenants in Kanesville
Stories of Latter-day Saint Communities in Iowa and Nebraska, 1846–1853
Latter-day Saints built Winter Quarters, Nebraska, in 1846 as a temporary settlement west of the Missouri River. They left in 1848, and all those who were not ready to go farther west along the Mormon Pioneer Trail moved across the river into Iowa. Many moved to a place called Miller's Hollow, which expanded and became the town of Kanesville.1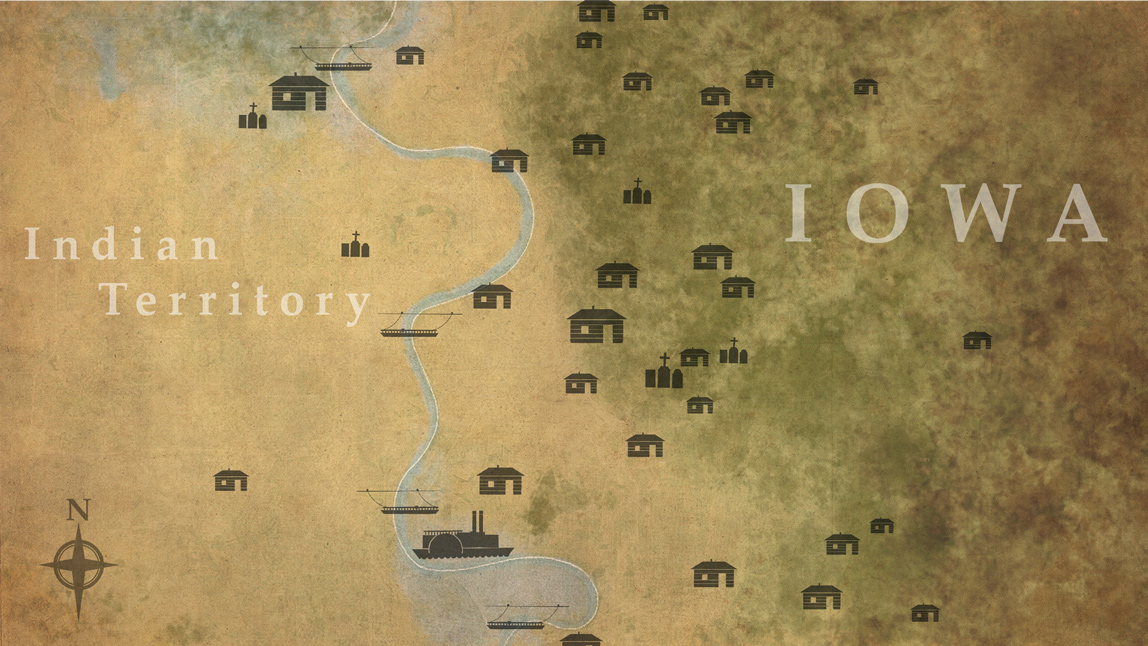 Today's historic sites at Winter Quarters and Kanesville represent just 2 of about 90 Latter-day Saint settlements established in the area between 1846 and 1852.2 Stories of cooperation, service, and sacrifice in these places show how the Saints worked to keep their covenants and help tens of thousands of people cross the North American continent.
Cooperation and Self-Reliance
Even though Latter-day Saint pioneers knew that they would be in Iowa only a short time, they acted "upon this land as for years," just as they had in Ohio and Illinois (D&C 51:17). They took time to grade roads, build sturdy bridges, maintain river ferries, fence fields, and plant crops.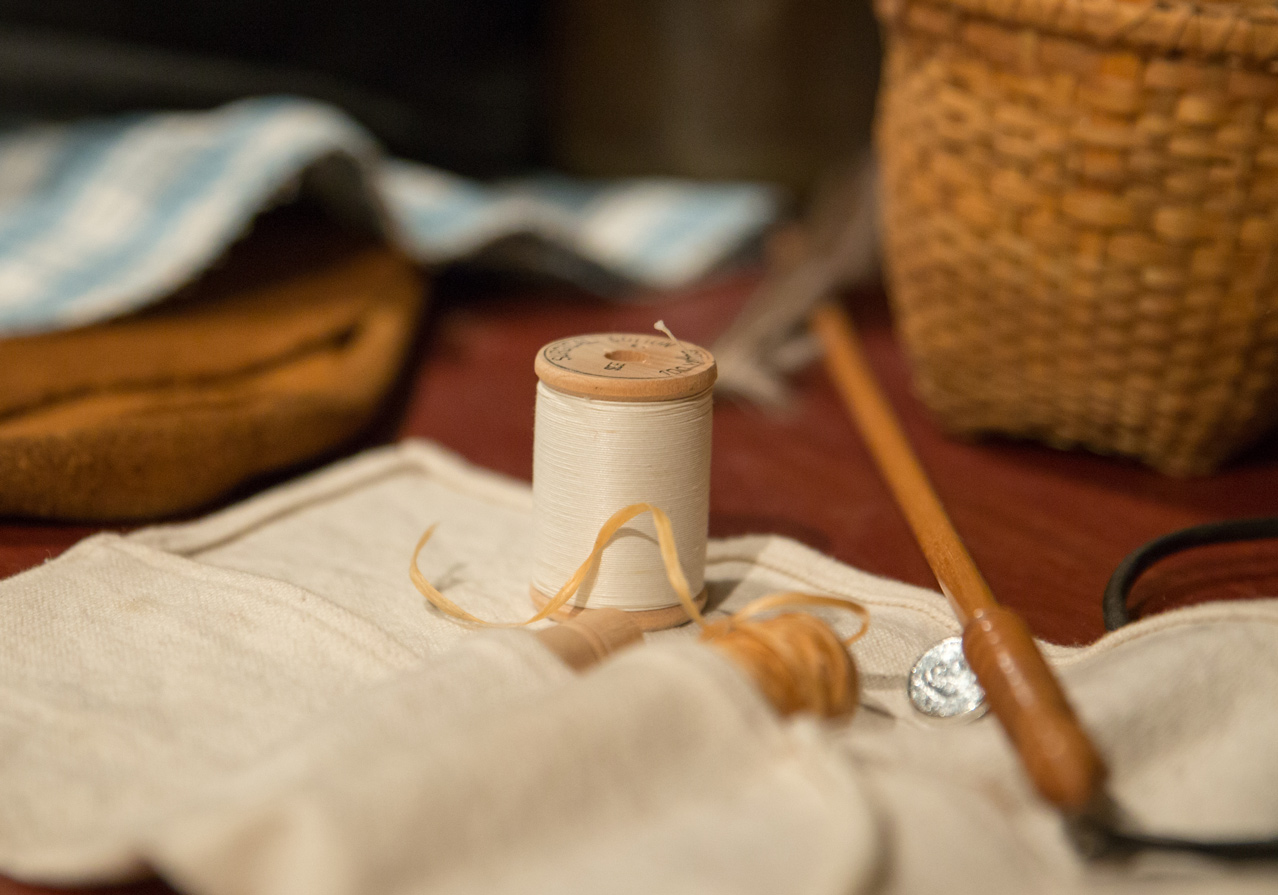 The Saints' efforts paid off after gold was discovered in California. Tens of thousands of gold seekers rushed to buy wagons and supplies. Many chose Kanesville as their outfitting post because of improved roads and river crossings. Latter-day Saints developed cooperative enterprises growing food, making baskets, and selling supplies to travelers. Among the workers were recent converts from Europe. More than 8,000 European Latter-day Saints arrived by steamboat and found work here between 1848 and 1852.3
Service in Wards and Branches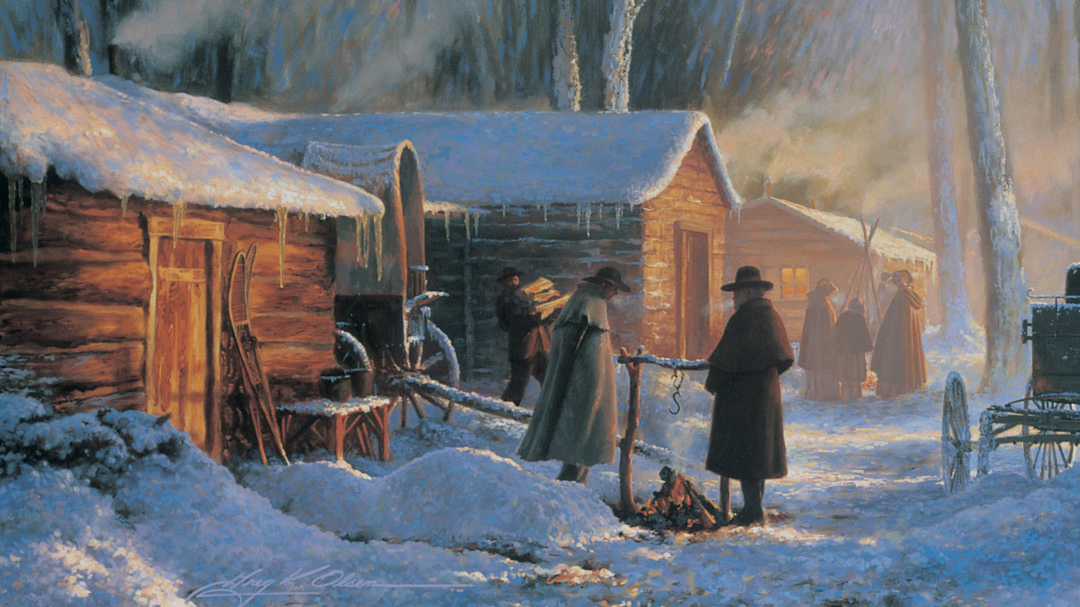 Winter Quarters was divided into 22 wards. There were nearly as many wards and branches across the river in Iowa.4 One responsibility that fell to ward bishops was to watch over the families of soldiers serving in the Mormon Battalion. These bishops reported how neighbors and priesthood leaders fulfilled that duty by providing money, food, wood, and other supplies. In one case, Bishop Abraham Hoagland of the Winter Quarters 11th Ward recorded labor donated to build houses for the families of three soldiers in his ward. One of these homes was for Mariah Harris, an expectant mother, and her seven children.
Spiritual Nourishment
Besides providing physical supplies, Latter-day Saints worked to meet emotional and spiritual needs. They built boweries and tabernacles, where they met together for worship.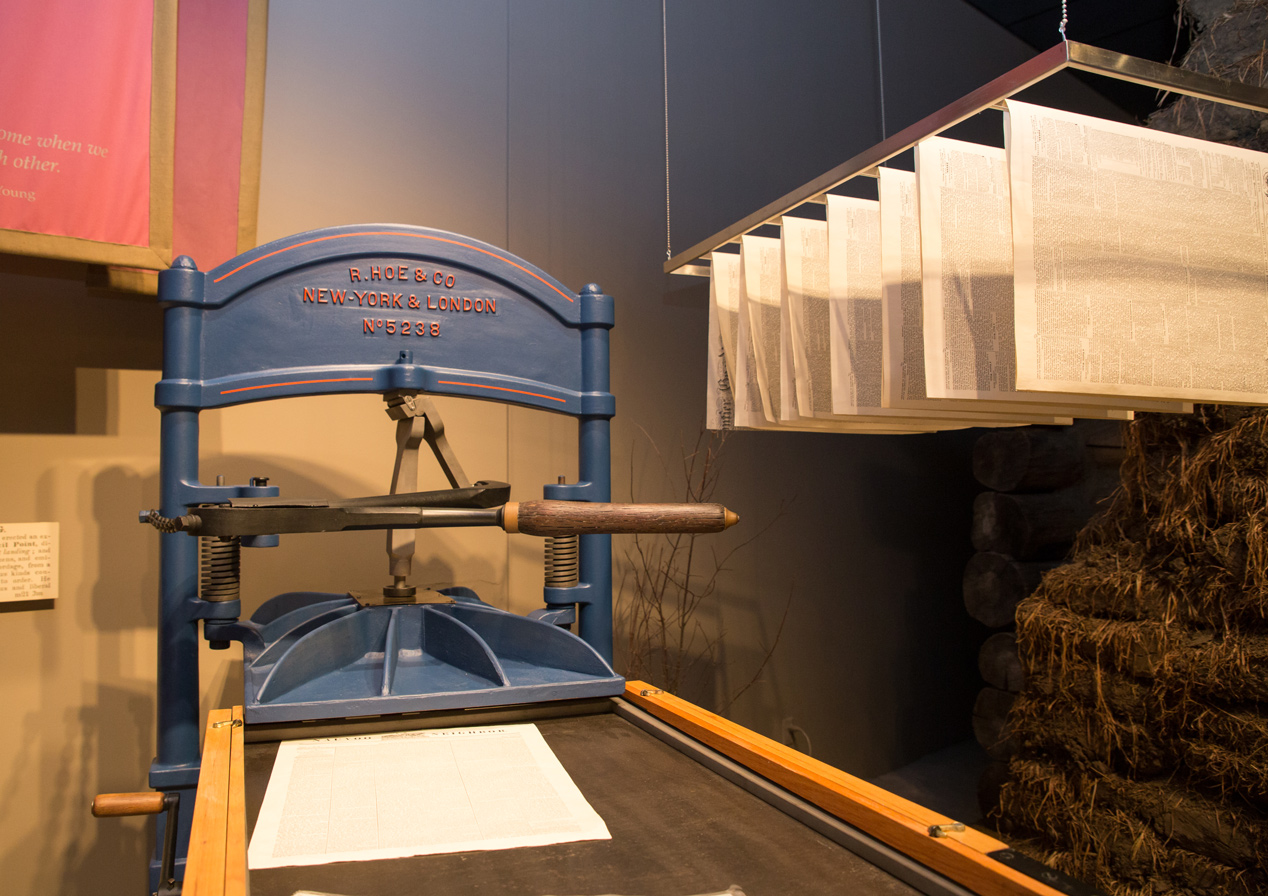 Elder Orson Hyde of the Quorum of the Twelve visited with the Saints and presided over area conferences, where members could receive instruction and feel fellowship from one another.5 Sermons, announcements, and other business from the conferences were printed in the Frontier Guardian, a regional newspaper for which Elder Hyde served as editor.
Sacrifice
In 1851, the First Presidency called on the Saints to go west to the Salt Lake Valley. Although soaring prices made it hard for some Saints to buy wagons and teams, thousands of people heeded the prophet's call. By 1853, about 46 wagon trains organized by Church leaders had left from Kanesville—about 2,900 wagons and more than 25,000 Saints.6 They left behind seven years' worth of work, including more than 300 houses, a post office, a mill, printing offices, hotels, stores, shops, cleared fields, and tabernacles for worship.7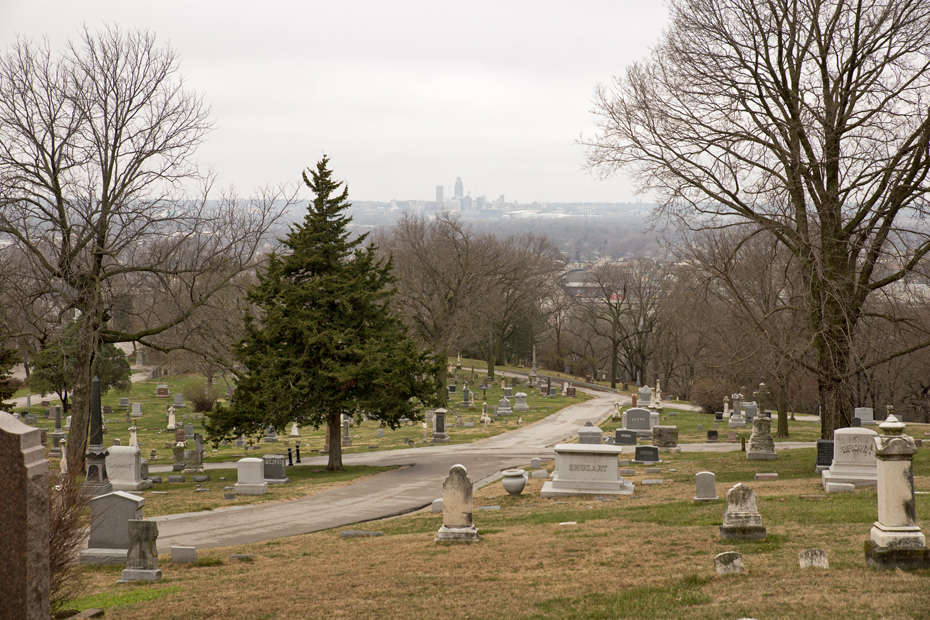 Some departing families left behind more than material possessions. Their loved ones are buried in more than 24 cemeteries in the area.8
[1] Kanesville was named after influential statesman Thomas L. Kane in 1848. As more Latter-day Saints left the area, it was renamed Council Bluffs in October 1852. The state legislature ratified the name change in January 1853.
[2] William G. Hartley, "Pushing on to Zion: Kanesville, Iowa, 1846–1853," Ensign, Aug. 2002, 19.
[3] Hartley, "Pushing on to Zion," 20.
[4] By the end of 1848, there were some 40 branches of the Church in Iowa. See Hartley, "Pushing on to Zion," 19.
[5] When President Young went back to Utah in the spring of 1848, Orson Hyde became the "Presiding Elder of the Church East of the Rocky Mountains." See the report of the semiannual conference at Kanesville on October 6, 1850, in Frontier Guardian, Oct. 30, 1850.
[6] Latter-day Saints also traveled in wagon trains bound for Oregon and California, some of which hauled freight. When these are counted, the total is closer to 90 wagon trains. See the Mormon Pioneer Overland Travel database.
[7] The Kanesville Tabernacle was dismantled by 1851. Other tabernacles built in the Council Bluffs area included the Welsh Tabernacle, the Pigeon Creek (or Benson) Tabernacle, and the Tennessee Hollow Tabernacle.
[8] This count is based on research conducted by the Brigham Young University Geography Department in Provo, Utah. See MormonPlaces website.