Thomas Bullock
Journal Entry: Loup Fork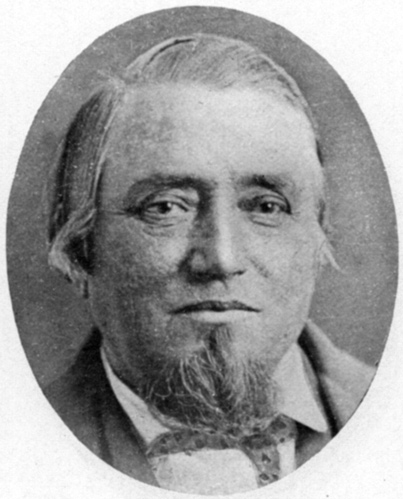 "At 5 a.m. the horn should be blown & every man then arise & pray, attend to their cattle, & have every thing done, in order that all may start by seven o'clock. That each extra man should travel on the off side of his team, with his gun loaded over his Shoulder; that each driver shall have his gun so placed that he can lay his hand on it in a moment, that every gun shall have a piece of leather over the nipple, or in the pan of his gun, having their caps, & Powder Flasks ready for a moment's warning.
The brethren will halt for an hour to have dinner, which must be ready cooked. When the Camp comes to halt for the night, the front of every man's Wagon shall be outwards where the fires shall be built; the horses to be all secured inside the circle. At ½ [8] the Horn will be blown when every man must retire to their wagons & pray, & be in bed by 9 o'clock, except the night guard; all fires to be put out at bed time. All the Camp to travel in close order. These orders to continue in force until further orders. The Captains were also instructed to drill their men."
Sunday, 25 April 1847
"The Camp arose at the sound of the Horn, attended t their cattle, and observed it as a day of rest, for meditation, prayer & praise. All was harmony, peace, & love. . . . The brethren were called together to worship the Supreme, when President Young called on the choir to sing 'This land was once a garden place' followed by H.C. Kimball making prayer to our Heavenly Father; several of the brethren then spoke their feelings, & while G.A. Smith was relating the Prophet Joseph's instructions not to kill any of the animals or birds, or anything created by Almighty God that had life, for the sake of destroying it" (The Pioneer Camp of the Saints: The 1846 and 1847 Mormon Trail, Journal of Thomas Bullock, eg., Will Bagley [1997], 124–125, 132).