Chimney Rock
Distance: 718 miles from Nauvoo
The Latter-day Saints, like hundreds of thousands of other Americans and emigrants in the mid- to late 1800s, crossed the Great American Plains and the Rocky Mountains in their quest for a better life in the West. But surely this was the most unusual group to make the journey. Organized in companies—with captains, committees, and choirs—they sang, danced, and worshiped their way across half a continent, building bridges, planting crops, and erecting shelters in an orchestrated effort to ensure a better passage for those who would inevitably follow.
Perhaps the most significant landmark on the overland trail, Chimney Rock is a finger of Brulé clay jutting nearly 500 feet into the western Nebraska sky. Emigrants were constantly amazed that it appeared so close, while the distance from first sighting to actual arrival seemed to take so long. Not only did emigrants write about it in their journals, but many painted or sketched it, and they often carved their names and dates of passage in its soft flanks. A lightning strike in August 1992 blasted five feet from the top of the famous landmark.

Journal Entries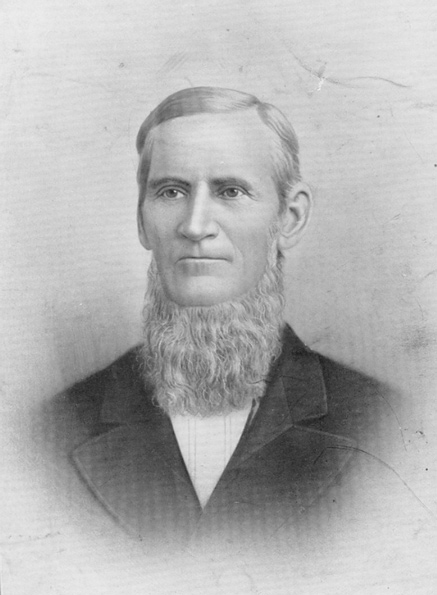 Richard Ballantyne
July 15, 1848
"Camped opposite Chimney Rock. . . . Here the scenery is remarkable, interesting and romantic. It produces an impression as if we were bordering on a large and antiquated city." 
Richard Ballantyne diary, 2 vols. (1847–48), 2:15, Church History Library, Salt Lake City.
William Thompson
July 17, 1848
"The camps moved off at nine o'clock, President Kimball's company taking the lead. Stopt at noon to water & feed six miles west of Chimney Rock. As we come forward President Brigham Young's camp moved off & part of Brother Snow's company commenced crossing the river at this point."
Read more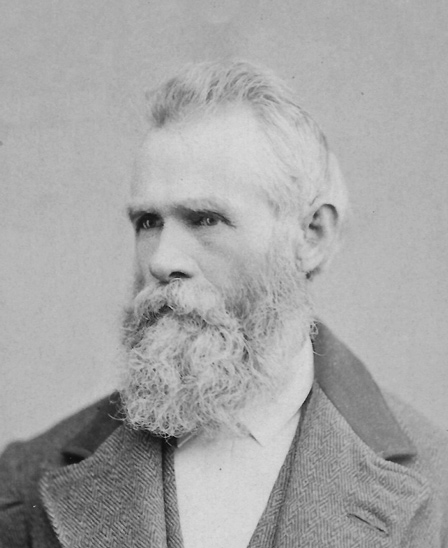 Oliver Huntington
"As soon as we had struck our wagon in the corral, unyoke the cattle, gather wood, or buffalo chips for cooking, and usually to save fuel, dig a hole in the ground about 3 feet long, one wide, and 6 inches deep. This prevented the wind from blowing the heat away."
Read more
C. C. A. Christensen
"Our costumes would look fine at one of our so-called 'Hard Times Balls.' Our hats . . . assumed the most grotesque shapes. . . . Ladies' skirts and the men's trousers hung in irregular trimmings. . . . The ladies [were not] particular about whether their skirts could hide their poor footwear, if indeed they were well enough off to own a pair of shoes."
Read more
William Henry Jackson
August 10, 1866
"The Mormon corral presents a lively, interesting scene. Three hundred men, women and children grouped within the space occupied by the encircled wagons very naturally making it so. A few of the families have small tents that are put up both inside and outside the corral; the rest sleeping either in their wagons or under them."
Read more