Emigration Canyon: Donner Hill
Distance: 1283 miles from Nauvoo
Nearly one year to the day before the Latter-day Saints entered this canyon, the final geographic obstacle between Big Mountain and the Salt Lake Valley, members of the Reed-Donner wagon train heading to California blazed its length and carved its first rough road.
After hacking their way through nearly a dozen miles of choking river willows and scrub oaks that infested the bottoms of this narrow canyon, the group chose to go up and around the final constriction near the valley's mouth instead of through it. The choice to make this exhaustingly brutal climb over rock and sage all but spent their draft animals' final reserves of strength and likely contributed to the historic tragedy that befell the travelers three months and 600 miles to the west.
On 22 July 1847, an advance team from the Latter-day Saint vanguard company chose not to climb Donner Hill, but to stick to the valley floor, fighting not gravity, solid rock, and exhaustion, but merely brush, boulders, and adrenalin. The team hacked its way through the riverine jungle in less than four hours and stepped, merely winded, out onto the bench overlooking the basin of the Great Salt Lake. After more than a year on the westering trail, the Latter-day Saints had arrived.
Journal Entries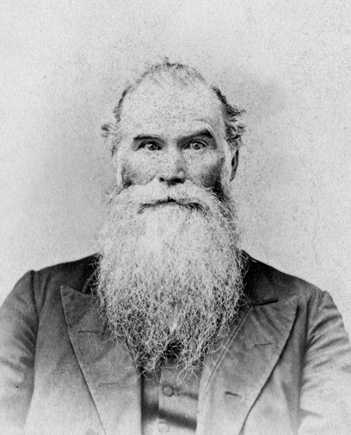 Orson Pratt
21 July 1847
"No frost this morning but a heavy dew. we resumed our journey, came 2 _ miles & assended a mountain for 1 _ miles. descended upon the west side 1 mile. came upon a swift running creek where we halted for noon (we called this Last Creek).
Bro. Erastus Snow, (having overtook our camp from the other camp which he said were but a few miles in the rear) & myself proceeded in advance of the camp down Last Creek 4 _ miles to where it passes through a Kanyon & issues into the broad open valley below..."
Read More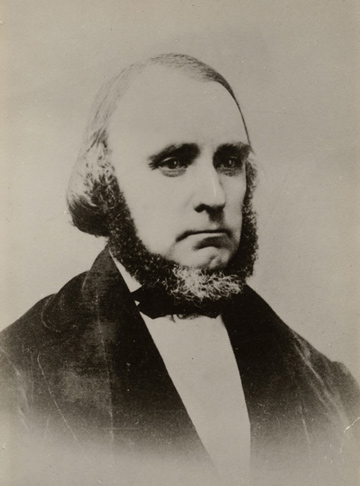 William Clayton
23 June 1847
"After breakfast I went to the top of a high bluff expecting to get a view of the country west but was disappointed in consequence of the many ridges or bluffs but a little distance beyond us.
At seven o'clock the camp moved forward and immediately after was a graveyard on the left of the road with a board stuck up with these words written upon it: 'Matilda Crowley. Born July 16th, 1830, and Died July 7, 1846.
"On reflecting afterward that some of the numerous emigrants who had probably started with a view to spend the remainder of their days in the wild Oregon, had fallen by the way and their remains had to be left by their friends far from the place of destination"
Read More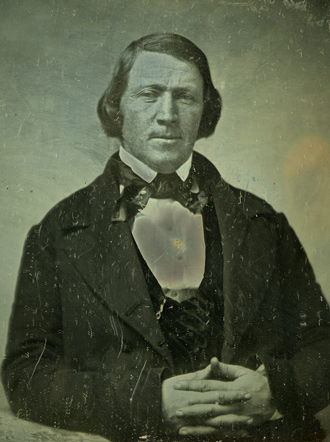 Brigham Young
24 July 1847
"We have been kicked out of the frying-pan into the fire, out of the fire into the middle of the floor, and here we are and here we will stay.
God has shown me that this is the spot to locate His people, and here is where they will prosper. . . . I have the grit in me and will do my duty anyhow."
(Life of a Pioneer, James S. Brown [Salt Lake City, Utah: Cannon & Sons, 1900], 121-22.)