Mount Pisgah
Distance: 153 miles from Nauvoo
The resources at Garden Grove proved insufficient for meeting all the needs of the Saints still crossing Iowa. A second, more expansive and permanent settlement was established at Mount Pisgah, named in honor of the biblical mount from which Moses was permitted to see the promised land. It was here that the U.S. Army first called on the Saints to furnish volunteers for the Mormon Battalion.
 
Journal Entries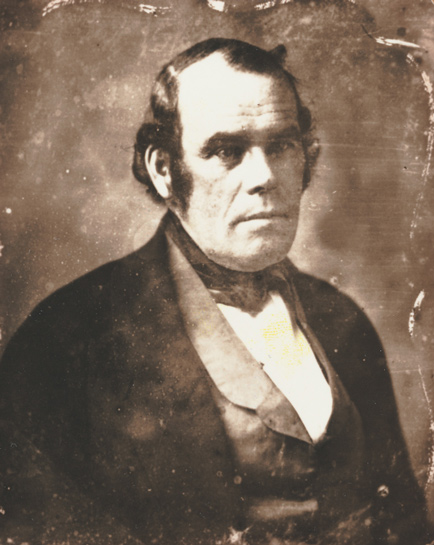 Parley P. Pratt
"Being pleased and excited at the varied beauty before me, I cried out, 'this is Mount Pisgah.' . . . It was now late in May, and we halted here to await the arrival of the President and council. In a few days they arrived and formed a general encampment here, and finally formed a settlement, and surveyed and enclosed another farm of several thousand acres. This became a town and resting place for the Saints for years."
The Autobiography of Parley Parker Pratt: One of the Apostles of The Church of Jesus Christ of Latter-Day Saints, ed. Parley P. Pratt Jr. (Chicago: Law, King, and Law, 1888), 381; spelling standardized.
"Late from the Mormon Camp," Hancock Eagle
"The Hancock Eagle, of Friday last, notices the arrival there of Mr. S. Chamberlain, who left the most distant camp of the Mormons at Council Bluffs on the 26th, and on his route passed the whole line of Mormon emigrants. He says that the advance company of the Mormons, with whom were the Twelve, had a train of one thousand wagons, and were encamped on the east bank of the Missouri River, in the neighborhood of the Council Bluffs. They were employed in the construction of boats, for the purpose of crossing the river."
Read more