William Clayton
Journal Entry: Big Mountain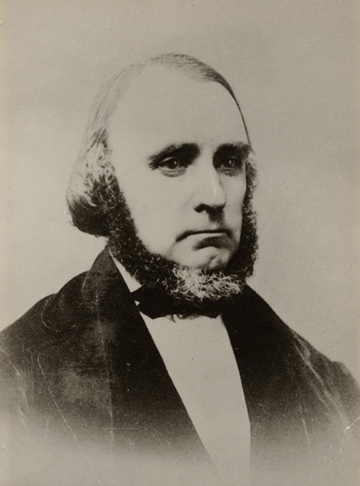 "At eleven o'clock, the teams began to arrive on the dividing ridge and in less than an hour, all were safely up. From this ridge we can see an extensive valley to the west but on every other side high mountains, many of them white with snow.
We halted on the ridge a little while and then prepared to descend, many locking both hind wheels, a precaution not at all unnecessary. We found the road down exceedingly steep and rendered dangerous by the many stumps of trees left standing in the road.
"The descent down the big mountain (as it is called) is very steep, a regular jumping off place, worse than Ash Hollow. The lead-teams were taken out, and both wheels locked, all got down safe, except a caisson which they attempted to let down by hand, the lock chains broke and away it went at locomotive speed, fortunately the pole and pintle hook broke, which checked its progress."
(William Clayton's Journal [Salt Lake City, Utah: Clayton Family Organization, 1921], 305.)