Oliver Huntington
Journal Entry: Chimney Rock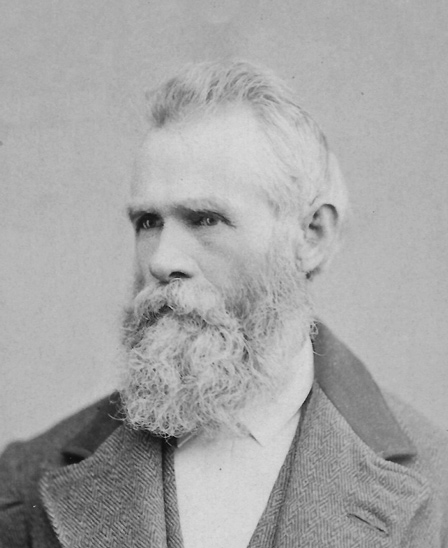 "As soon as we had struck our wagon in the corral, unyoke the cattle, gather wood, or buffalo chips for cooking, and usually to save fuel, dig a hole in the ground about 3 feet long, one wide, and 6 inches deep. This prevented the wind from blowing the heat away. . . The next thing was to get the cows (they were drove all together clean behind all the company) and milk, then drive stakes to tie the cattle to an about this time the drove would come in and then get the cattle and tie them.
"These were regular and sometimes as many more, according to camping ground, sometimes have to go a mile and a half for water and sometimes had to dig wells. Each ten herded their cattle and every man and boy able to do it took their regular turn according to the number of the ten. In the ten I was in there was an increase until the number of wagons amounted to 24 and 25 persons to herd, and it came each ones turn once in 5 days taking 5 to each days company.
"The guarding of the camp fell on each man proportionally once in 7 and sometimes 6 nights, and then half the night, only. The herding and guarding together with my daily tasks kept me beat down and wore out all the time. The women were as well drove beat down as the men.
"Sundays were scarcely a day of rest nor could it be if we travelled Monday" (As quoted in Wallace Stegner, The Gathering of Zion: The Story of the Mormon Trail [1964], 203).