Parley P. Pratt
Journal Entry: Golden Pass Road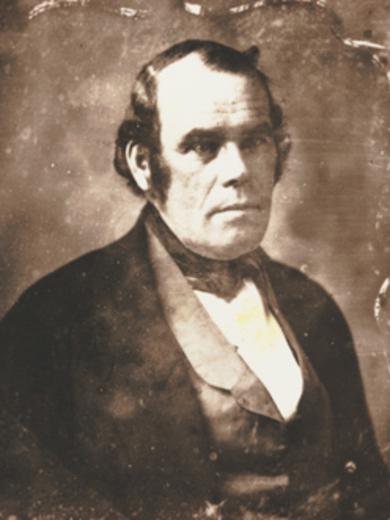 March 18, 1849
"I devoted the fore part of the summer to farming; but my crop failing, I commenced in July to work a road up the rugged canyon of Big Canyon Creek.
I had the previous year explored the canyon for that purpose, and also a beautiful park and [mountain] passes from Salt Lake City to Weber River eastward, in a more southern and less rugged route than the pioneer entrance to the valley.
Emigrants now came pouring in from the States on their way to California to seek gold. Money and gold dust was plenty, and merchandise of almost every description came pouring into our city in great plenty."
(Autobiography of Parley P. Pratt [Salt Lake City, Utah: Deseret Book, 1975].)