The Needles
Distance: 1,236 miles from Nauvoo
This is a very prominent rock formation near the Utah-Wyoming border. It was near here that Brigham Young became ill with what was probably Rocky Mountain spotted fever during the advance push into the Salt Lake Valley. As a result, he entered the valley in a bed in the back of Wilford Woodruff's wagon two days after the scouting party.
 
Journal Entries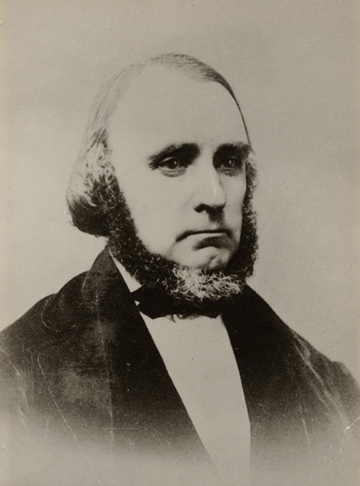 William Clayton
July 12, 1847
"President [Brigham] Young was taken very sick awhile before we halted. After resting two hours the camp moved on again, except President Young and Kimball's wagons who concluded to remain there today on account of the President's sickness."

William Clayton's Journal (Salt Lake City: Clayton Family Organization, 1921), 291.
Albert P. Rockwood
July 14, 1847
"Br. Young is a little better. The fever rages harder than ever on me. Br. Lorenzo Young and many others look upon me as dangerously ill. I so considered myself and so told the brethren that if no relief came in the hour, they might dig a hole to put me in. . . . Rested some this night."
Albert Perry Rockwood diary, July 14, 1847, Church History Library, Salt Lake City.