The Story Telling Quilt
Patchwork Imaginings
Jodi Warner is an award-winning quilter recognized both regionally and nationally. She uses quilts to encourage the sharing of stories between children and adults. Her storytelling hours are delightful and combine the arts of storytelling and quilt making. She tells Book of Mormon stories using her Lessons Among the Leaves quilt. She has also made quilts to help illustrate familiar stories such as The Tale of Peter Rabbit and The Wild Christmas Reindeer.
Information
7:00 PM, 14 May 2011
Story Telling Event for Children and Adults with Quilt Maker Jodi Warner
Schedule
Two children's story hours will be held on Saturday, May 14 at 2:30 p.m., 4:00 p.m.
A special session for adults will be held at 7:00 p.m. on the same evening.
Admission Information
Seating is limited and reservations are required. Call the Church History Museum at (801) 240-4615 for reservations.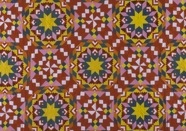 event
Learn how to identify the historical background of quilts and learn basic preservation skills to ensure that personal treasures will be safe for future generations to enjoy.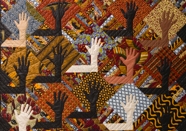 event
Explore fundamental human relationships through the medium of quilts.