The Salt Lake Tabernacle Organ:
Celebrating 150 Years
Exhibit Open from May 2017 to October 2018
The Tabernacle organ was first played during the October 1867 general conference of The Church of Jesus Christ of Latter-day Saints. In the 150 years that have followed, it has served as the iconic backdrop for meetings and events broadcast throughout the world. This famed instrument has influenced Latter-day Saint music, culture, and worship.
Artifacts on display in this exhibit include pipes from the original organ and the console used to play the organ from 1901 to 1915.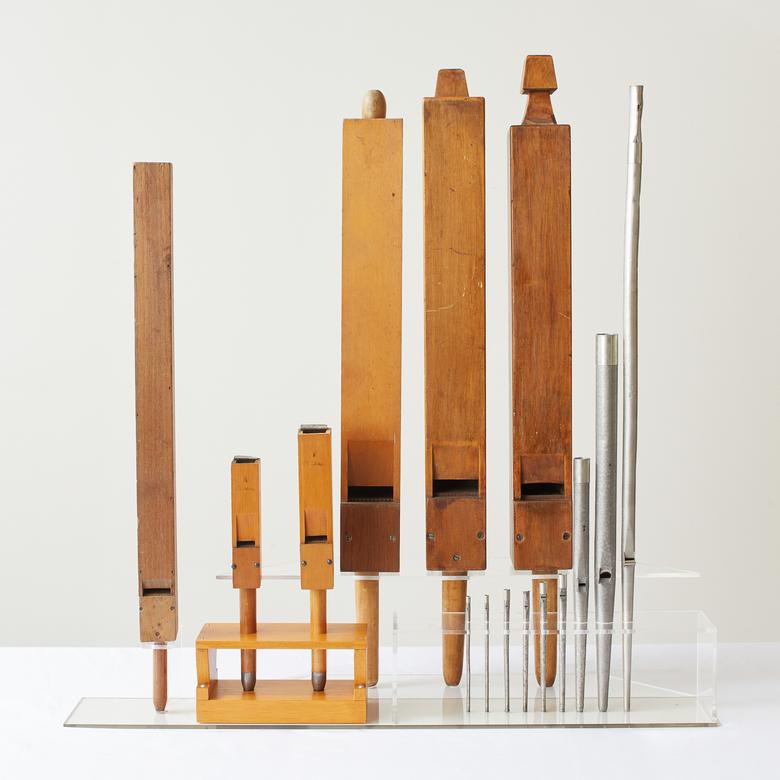 Origin and Evolution of the Tabernacle Organ
Brigham Young asked 35-year-old Joseph Harris Ridges to build the organ for the Tabernacle. Prior to the industrial revolution, organs were considered one of the most complicated man-made creations. Ridges only ever built two organs—the first in Sydney, Australia, and the second in the Salt Lake Tabernacle.
"I am very proud of that organ, as proud as the proudest father could be of a distinguished son, and I have the satisfaction of knowing that when I am laid away to rest that that organ will continue to stand as a memorial of the trials and difficulties that were overcome by the pioneers, breathing out strains of sweet music to delight future generations."
—Joseph H. Ridges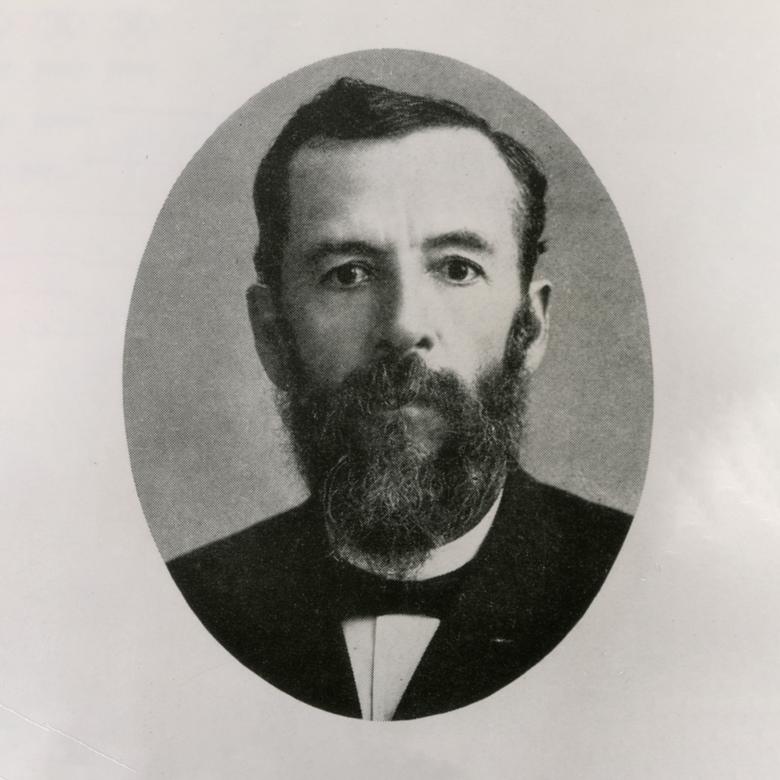 The Tabernacle organ has undergone several changes over the years. The most visual change occurred in 1915, when the casing was expanded 15 feet on each side to accommodate additional pipes. Today the organ has 11,623 pipes, 147 stops, and 206 ranks.
"I am waiting patiently for the [Tabernacle] organ to be finished; then we can sing the gospel into the hearts of the people."
—Brigham Young
Tabernacle Organists
The organ itself is made of interconnected pieces of wood and metal; a trained musician brings it to life. More than 20 people have held the title of organist or assistant organist for the Tabernacle organ. Listed by their dates of service, these organists include Joseph J. Daynes (1867–1900), Esther R. Bacon (1886), Katherine Romney Stewart (circa 1893–circa 1902), John J. McClellan (1900–1925), Henry E. Giles (1901–1908), Edward P. Kimball (1905–1937), Walter J. Poulton (1907–1908), Tracy Young Cannon (1909–1930), Moroni Gillespie (1911), Alexander Schreiner (1924–1977), Frank W. Asper (1924–1965), Wade Naisbitt Stephens (1933–1944), Roy M. Darley (1947–1984), Robert Cundick (1965–1991), John Longhurst (1977–2007), Bonnie Goodliffe (1979–present), Clay Christiansen (1982–present), Linda Margetts (1984–present), Richard Elliott (1991–present), and Andrew Unsworth (2007–present).