Ezra Taft Benson
Time Line of Life Events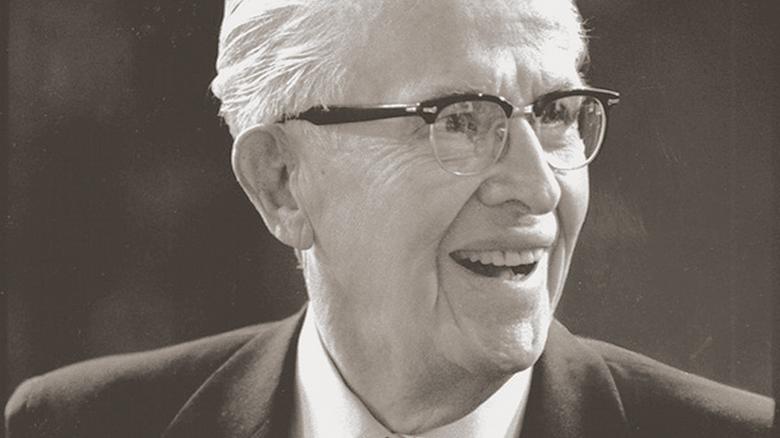 4 August 1899
Born in Whitney, Franklin County, Idaho, to George T. Benson and Sarah Dunkley.

1918
Graduated from Oneida Stake Academy.

1921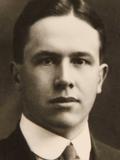 Served a mission to Great Britain.

10 September 1926
Married Flora Smith Amussen.

13 June 1927
Received master's degree from Iowa State University.

4 March 1929
Appointed Franklin County (Idaho) agricultural agent.

1930
Appointed to Idaho State University extension service in Boise.

1931
Served as executive secretary of Idaho Cooperative Council.

1938
Served as president of Boise Idaho Stake.

15 April 1939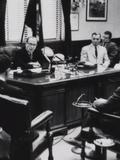 Became executive secretary of the National Council of Farmer Cooperatives in Washington, D.C.

1940
Served as first president of the Washington D.C. Stake.

7 October 1943
Ordained an Apostle by President Heber J. Grant.

29 January 1946
Reopened missionary work as European Mission president and supervised distribution of welfare supplies in Europe after World War II.

1953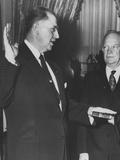 Served as U.S. secretary of agriculture.

1964
Presided over the European Mission.

1968
Supervised the work of the Church in Asia.

30 December 1973
Set apart as President of the Quorum of the Twelve Apostles.

18 February 1979
Organized the 1,000th stake of the Church in Nauvoo, Illinois.

10 November 1985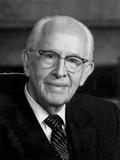 Became President of the Church.

14 December 1985
Seoul Korea Temple dedicated, first of nine temples to be dedicated during President Benson's presidency.

4 October 1986
Quorums of seventy discontinued in stakes.

October 1988
Delivered landmark "Flooding the Earth with the Book of Mormon" talk at General Conference.

April 1989
Warned Church members against pride in his General Conference address.

1 April 1989
Second Quorum of the Seventy created.

August 1989
Received the Presidential Citizens Medal from the president of the United States.

8 December 1989
First full-time proselytizing missionaries enter the former Soviet Union.

30 May 1994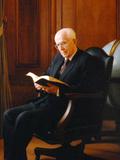 Died in Salt Lake City, Utah.