Heber J. Grant
Time Line of Life Events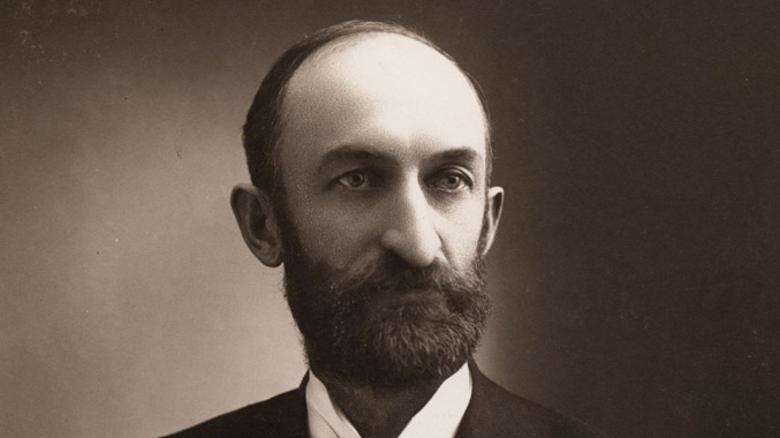 22 November 1856
Born in Salt Lake City, Utah, to Rachel Ridgeway Ivins and Jedediah Morgan Grant.

1 December 1856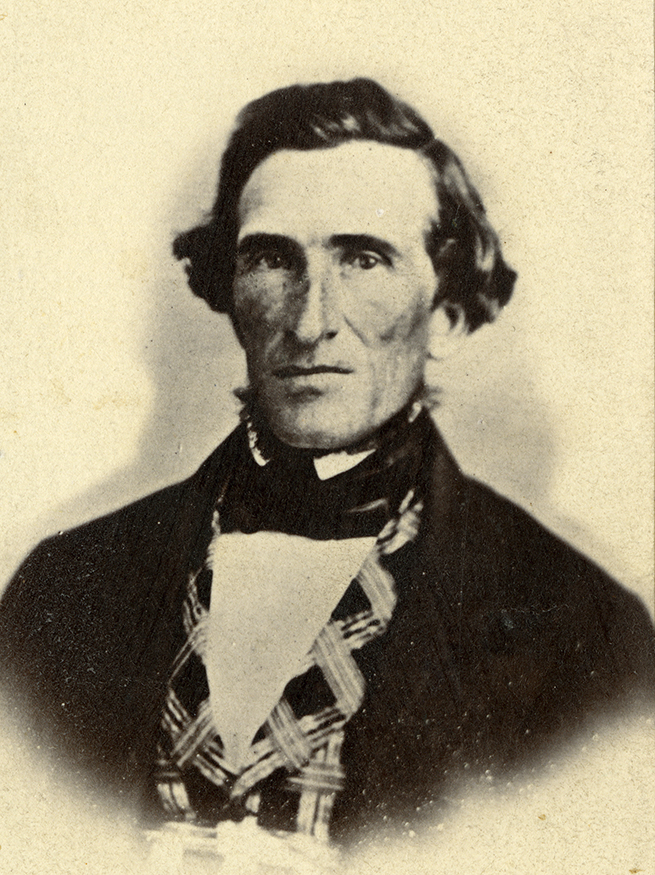 Father, Jedediah M. Grant—Second Counselor to Brigham Young and first mayor of Salt Lake City—died.

1869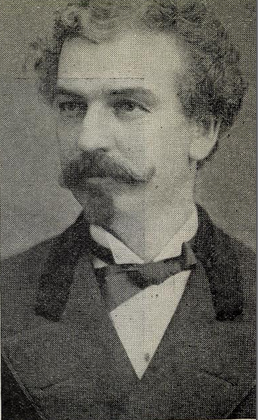 Befriended by Alexander G. Hawes, an insurance agent and boarder at the Grant home who was not a member of the Church.

"He became, without any exception, the dearest and best friend that I had in all the world, aside from my own people. . . . He treated me almost like a father."
1871
Ordained as a seventy, then still a common priesthood office.

5 June 1872
Hired at age 15 as a bookkeeper at the H. R. Mann insurance company, fulfilling an early career goal.

10 June 1875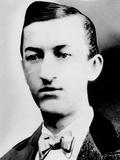 Became a counselor in the first Young Men's Mutual Improvement Association formed in any ward.

7 April 1876
Joined the close-knit Wasatch Literary Association, whose members included his future wife Emily Wells, future Apostles Orson F. Whitney and Rudger Clawson, future Young Women's president Martha Horne Tingey, and others.

10 June 1876
Bought the H. R. Mann company from his employer, making him a business owner for the first time.

1 November 1877
Married Lucy Stringham in the St. George Temple.

30 August 1878
Became a father with the birth of Susan Rachel Grant, the first of his 10 daughters and two sons.

6 April 1880
Became secretary in the general Young Men's Mutual Improvement Association leadership.

30 October 1880
Called to preside over the Tooele Utah Stake.

"From the day that I became the president of the Tooele Stake of Zion, in 1880, I have desired to know the mind and the will of the Lord. In humility and prayerfulness I have sought for [it]."
16 October 1882
Ordained as an Apostle by President George Q. Cannon following his calling in an April 13 revelation to President John Taylor.

1883
Served missions to native tribes in Sonora, Mexico and the southwestern U.S., including the Yaqui, Navajo, and Hopi.

26 May 1884
Married Augusta Winters in the Endowment House in Salt Lake City.

27 May 1884
Married Emily Wells in the Endowment House in Salt Lake City.

April 1886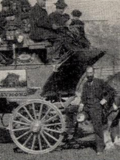 Founded Grant Brothers' Livery, a cab business, to provide Salt Lake visitors with information about Mormons from Mormons.

3 January 1893
Death of Lucy Stringham Grant.

1893
Traveled to New York to secure loans that enabled the Church to weather a nationwide financial crisis.

1897
Helped found the Improvement Era magazine and became its business manager.

1901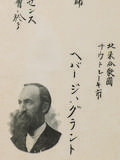 Opened the Japanese Mission and presided there until 1903

November 1903
Arrived in Britain; presided over missionary work in Europe until November 1906.

"I got nearer to the Lord, and accomplished more, and had more joy while in the mission field than ever before."
22 October 1904
Dedicated a Church-constructed meetinghouse, conference center, and mission home in Stockholm, Sweden, as part of the first major wave of Church building in Europe.

25 May 1908
Death of Emily Wells Grant.

23 November 1918
Succeeded Joseph F. Smith as President of the Church, calling Anthon H. Lund and Charles W. Penrose as counselors.

"When I first came to the Presidency the thought of the responsibility that rested upon me was overwhelming and for several weeks it was impossible for me to obtain my needed rest."
1 June 1919
Sustained at General Conference (which was postponed until June because of an influenza epidemic).

21 September 1919
Spoke in support of forming the League of Nations, countering arguments that the scriptures were against it.

27 November 1919
Dedicated the Laie Hawaii Temple.

1921
Added Word of Wisdom observance to temple worthiness requirements.

6 May 1922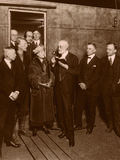 Dedicated Utah's first radio station, and delivered a message over the air.

26 August 1923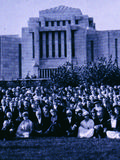 Dedicated the Cardston Alberta Temple.

23 October 1924
Spoke on the first radio broadcast of General Conference.

"The radio is one of the most marvelous inventions man knows anything about. To have the voice carried for thousands of miles seems almost beyond comprehension."
1925
Oversaw the establishment of the Salt Lake Missionary Home, forerunner of the Missionary Training Center.

26 September 1926
Called J. Wyley Sessions to organize and lead the first institute program, at the University of Idaho in Moscow, Idaho.

23 October 1927
Dedicated the Mesa Arizona Temple.

6 April 1930
Issued a proclamation celebrating spiritual and technological progress in the first century of the last dispensation.

24 May 1931
Dedicated the Douglas Street Chapel in El Paso.

"We dedicate it all unto thee for holy purposes, and we pray that when thy servants and their friends gather here they may do so under the inspiration of thy Spirit...Bless the people when they assemble in this building for recreational purposes. May they come here with grateful hearts and with reverence."
5 December 1933
Disappointed by Utah's vote to end prohibition.

April 1936
Church Security Plan (later called the Church Welfare Program) began.

June 1937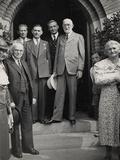 Celebrated the 100-year anniversary of the Church in Europe by visiting congregations there.

October 1939
Prayed in general conference for those who had lost or would lose family members during the war.

February 1940
Suffered a stroke that reduced his physical capacity during the last five years of his life.

"The doctors said it was not a paralytic stroke, but it must have been a second cousin at least."
October 1940
Expressed gratitude in general conference for the sympathetic portrayal of Latter-day Saints in the Hollywood film Brigham Young.

26 February 1942
Issued a letter to Latter-day Saint soldiers, urging them not to give in to hatred even when on the battlefield.

6 April 1942
With his counselors, J. Reuben Clark and David O. McKay, issued a formal First Presidency statement on war during general conference.

14 May 1945
Died in Salt Lake City, Utah.