Howard W. Hunter
Time Line of Life Events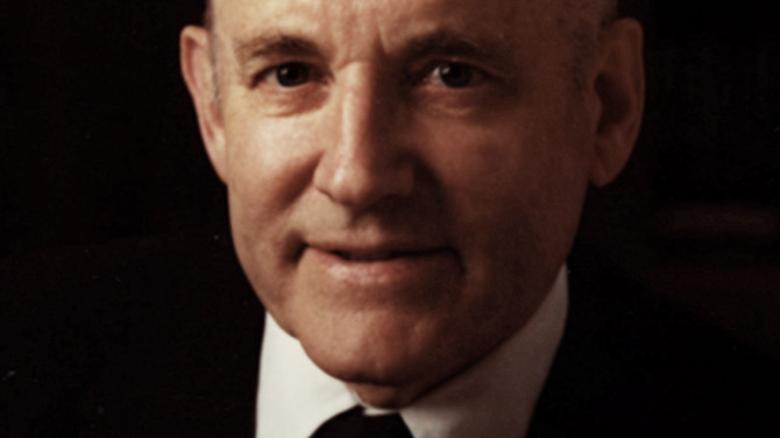 14 November 1907
Born in Boise, Ada County, Idaho, to John William Hunter and Nellie Marie Rasmussen.

1924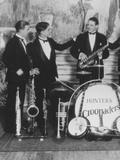 Organized Hunter's Croonaders, a dance band.

10 June 1931
Married Clara May (Claire) Jeffs.

8 June 1939
Graduated from Southwestern Law School.

1940
Opened his first law practice.

September 1940
Called as the first bishop of the El Sereno Ward in California.

25 February 1950
Called as president of the Pasadena California Stake.

1951
Served on the building committee for the Los Angeles California Temple.

15 October 1959
Was ordained an Apostle by President David O. Mckay.

1964
Served as president of the Genealogical Society.

January 1965
Was appointed president and chairman of the board of the Polynesian Cultural Center.

1966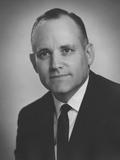 Supervised the dedication of the Granite Mountain Records Vault.

August 1969
Coordinated the first Church-sponsored world conference on records and the world convention and seminar on genealogy.

1970
Was appointed Church Historian and Recorder.

April 1979
Authorized by the First Presidency to negotiate the purchase of property for the BYU Jerusalem Center.

24 October 1979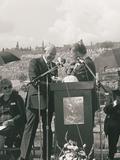 Attended and conducted the dedicatory services for the Orson Hyde Memorial Garden and received the medal of the city from Jerusalem's mayor.

9 October 1983
Clara Jeffs Hunter died.

10 November 1985
Set apart as Acting President of the Quorum of the Twelve Apostles.

2 June 1988
Set apart as President of the Quorum of the Twelve Apostles.

16 May 1989
Dedicated the BYU Jerusalem Center.

12 April 1990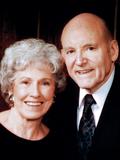 Married Inis Bernice Egan Stanton.

5 June 1994
Became President of the Church.

9 October 1994
Dedicated the Orlando Florida Temple.

11 December 1994
Presided over the creation of the Church's 2,000th stake, the Mexico City Mexico Contreras Stake.

8 January 1995
Dedicated the Bountiful Utah Temple.

3 March 1995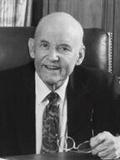 Died in Salt Lake City, Utah.