Find Your Family in Church History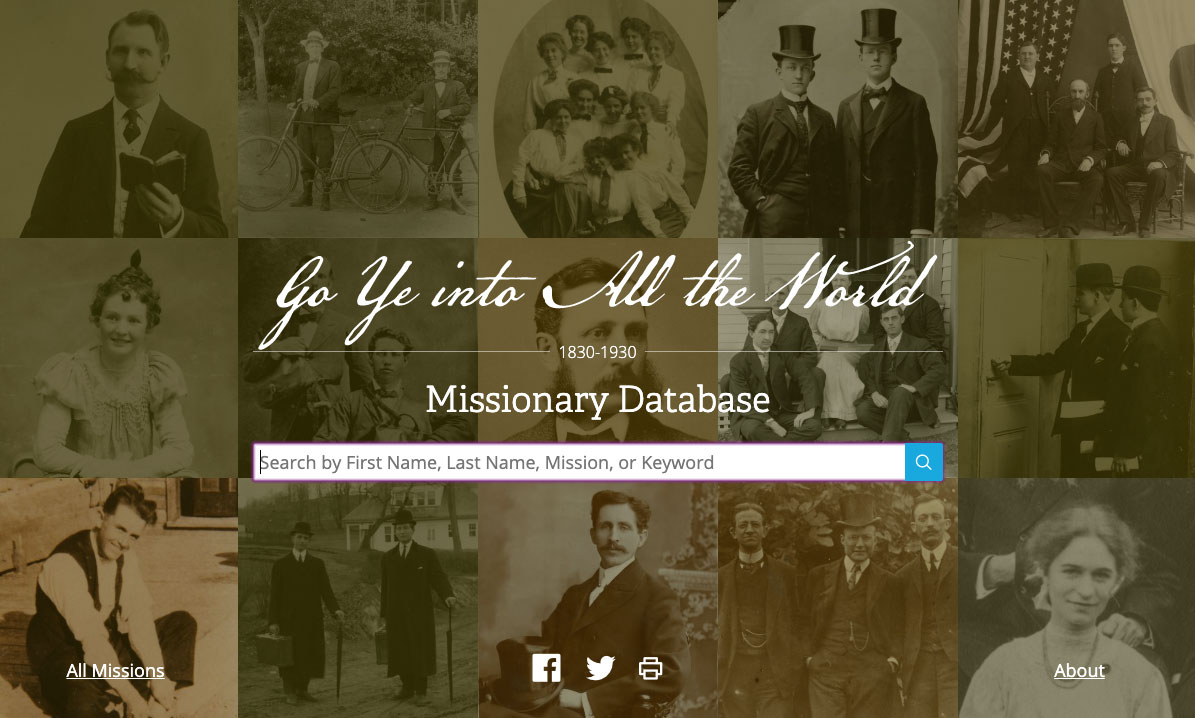 In the Early Mormon Missionaries database, discover a wealth of information about almost 40,000 missionaries who served during the Church's first 100 years.

Explore records and data on more than 57,000 pioneers in nearly 400 wagon and handcart companies. Search for your ancestors by name or company.
The Journal History of the Church is a compilation of Church history events from 1830 to 2008. Sources include newspapers, correspondence, diaries, letters, sermons, minutes, and accounts.
The Joseph Smith Papers Project is an effort to gather all existing documents pertaining to Joseph Smith and to provide accurate transcripts of those documents, including an index of people with whom Joseph Smith interacted.
The editors of The First Fifty Years of Relief Society: Key Documents in Latter-day Saint Women's History prepared brief biographical entries for the more than two thousand individuals named in those important early records.
The Latter-day Saint Family and Local History Sources research guide identifies thousands of records in the library that offer historical context for your ancestors' lives.