Matthew Cowley
Beloved Apostle of the Pacific
by Marjorie Newton and Tina Dil

Introduction
The Pacific Church History Centre at Temple View, Hamilton, New Zealand, is named for Matthew Cowley, a beloved Apostle of The Church of Jesus Christ of Latter-day Saints, who served as a missionary and mission president in New Zealand and then as president of the Pacific missions of the Church during his service as a member of the Quorum of the Twelve Apostles.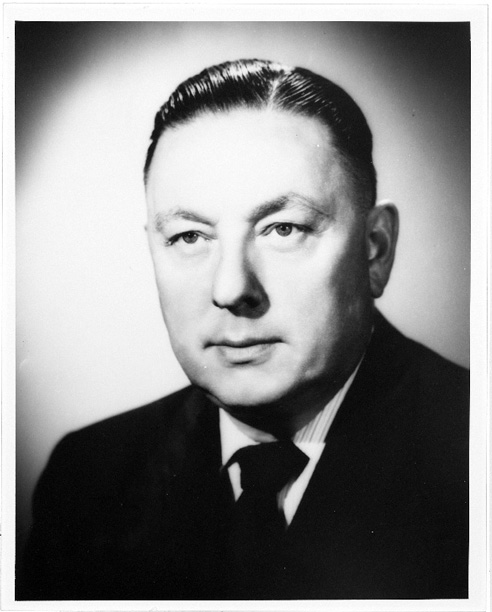 Some may wonder why this Church history centre bears his name. Those who knew him, or of him, understand that this is a small honour for a man who tirelessly served God and his fellowmen and who loved and respected the Māori of Aotearoa and all the Pacific people.
Elder Glen L. Rudd (1918–2016) of the Seventy was a missionary under Matthew Cowley from 1938 to 1940 and his close friend for life. He wrote of Cowley:
Because of his great faith, fear was a stranger to him. Without fear in his heart, he walked the earth as a happy man, able to see the good in all others. Life to him was not a complicated struggle, but a simple understanding between his Father in Heaven, himself, and his fellow men.
In his youth he had the vision of maturity—in his maturity he kept the spark and joyousness of youth. He was a cultured, refined gentleman, yet, he was full of the spirit and enthusiasm of a fun-loving schoolboy. Like Lincoln, he possessed the common touch. No matter how busy his life became, he always found time to assist those in difficulty regardless of their station in life.
It was a thrilling experience to serve with him as a missionary, as a confidante and friend, and as an almost constant companion in life. . . . [He] lived in the earth with the strength and power of an ancient prophet yet with the simplicity and faith of a child.1
Childhood and Youth
Matthew Cowley was born 2 August 1897 in Preston, Idaho, the sixth of eight children of Matthias F. Cowley and Abbie Hyde. When Matthew was just two months old, his father was called to the Quorum of the Twelve Apostles, and in time the family moved to West Temple Street in Salt Lake City. Here Matthew, a lovable but mischievous child, grew up nurtured by his family as well as senior Church leaders who lived nearby.
Young Matthew sincerely desired to serve a mission and was called to Hawaii. However, under the inspiration of President Anthon H. Lund of the First Presidency, who was also the Cowley family's next-door neighbour, the assignment was changed to New Zealand. This proved to be a great blessing to Church members in New Zealand—and in subsequent years, to Church members throughout the Pacific.
First Mission to New Zealand
Matthew Cowley arrived in the New Zealand Mission on 23 November 1914, just three months after his 17th birthday. His first assignment was to Judea, near Tauranga, where he lived among Māori and learned their language.
He later told how he regularly retired to a grove near the pa (village) where he was living to study, fast, and pray. "Finally, within eleven or twelve weeks . . . I had the audacity to stand up before a group of natives and preach the gospel in their own tongue. I was using words I had never read or heard, and there was a burning in my bosom the like of which I have never felt before nor since in my life. . . . The power of God was speaking through me as a youngster, seventeen years of age."2 As time passed, Cowley became a fluent and respected Māori speaker.
By early 1917, at the age of 19, Matthew Cowley was serving as president of the Mahia District and also visited other areas. In a letter to his father that year, he displayed his growing love for the Pacific people. "I look forward with dread to the day when I will be released from this work among the Maoris," he wrote. "My love for this people has reached such a degree. . . . If it was not for the tie which binds me to my father, mother, brothers and sisters I would like to devote my whole life to the interest of the Pacific Islanders, not only the Maoris but the Hawaiians, Tahitians, Samoans, etc."3
Several months earlier, in June 1916, mission president James N. Lambert, with the help of Elders John W. Roundy, Leo J. Banks, Llewellyn O. Thomas, and Māori stalwart Stuart Meha, had begun revising the 1889 Māori translation of the Book of Mormon, with a view to publishing a new edition.4 At Hui Tau (the annual mission conference) in April 1917, Cowley, Meha, and William Duncan Sr. were assigned to revise their work and prepare the manuscript for publication.5 This was an intriguing assignment for Cowley, as the first edition published in 1889 had been largely the work of his father's cousin Ezra Foss Richards.6
For some time, new missionaries could not obtain visas to enter New Zealand because of wartime quotas imposed by the government. On 1 August 1917, President Lambert warned his missionaries that no releases were envisaged in the near future.7 Matthew Cowley and several of his fellow missionaries agreed to extend their missions. The extra time gave Cowley the opportunity to complete the Book of Mormon project, during which he, Meha, and Duncan revised about 2,500 verses of the previous translations. The new edition was published with First Presidency approval in 1918. Many years later he recalled, "This was the great experience of my life and it will always remind me that God can and will accomplish his purposes through the human mind."8
President Lambert next requested permission (and finance) from the First Presidency to print a Māori edition of the Doctrine and Covenants and Pearl of Great Price. President Joseph F. Smith cabled permission on 30 March 1918.9 Cowley, Meha, and Duncan were sustained at Hui Tau a week later to translate the two books into Māori. What is often not understood today, though it was well-known at that time, is that at least 130 sections of the Doctrine and Covenants had already been translated into Māori and published section by section in the mission magazine, Te Karere, between 1908 and 1915. But this would be its first authorised translation and its first publication in book form.10 The Pearl of Great Price had not previously been translated. The finished volumes of scripture were published in 1919.
It is often assumed that Matthew Cowley spent two full years preparing these volumes of scripture for publication and that he spent these years at the home of Wi Duncan Sr. and his wife, Takare, at Tahoraiti. But it is clear from the mission history, the mission paper Te Karere, and President Lambert's personal journal that Cowley spent only a portion of each of these years on this important work. He had many other callings, including mission superintendent of the Sunday School, membership of the mission board of education (responsible for the Maori Agricultural College), and a variety of assignments as "special travelling elder" and assistant to the mission president. He travelled widely through the North Island fulfilling these assignments but returned frequently to the Duncan home for dedicated periods of work on the Māori scriptures.
During Hui Tau at Nuhaka on Saturday, 5 April 1919, nine missionaries were released to return home. Matthew Cowley had been serving for four and a half years, the longest of those released, but he did not actually leave New Zealand until mid-May. He had spent all but four months of the World War I years (4 August 1914 to 11 November 1918) as a missionary, when missionary numbers in New Zealand were at a low. He would return 19 years later and spend the duration of World War II in further missionary service—this time as mission president.
Life between Missions
Most of what we know of Matthew Cowley's life in the 19 years between his New Zealand missions is found in Henry A. Smith's engaging biography, Matthew Cowley: Man of Faith. In order to accept his mission call in 1917, Cowley had dropped out of high school. He turned 22 in 1919, the year of his return, and instead of completing high school when he arrived home, he applied for special permission to matriculate to the University of Utah. This was granted, and after two successful years there, he enrolled in a four-year course at the George Washington University Law School in Washington, D.C.11
As a student, he worked part-time as a special assistant to Latter-day Saint Senator Reed Smoot, gaining insight into the workings of government. Cowley was interested in politics and thoroughly enjoyed these years and his association with Reed Smoot, who combined his service in the U.S. Senate from 1903 to 1933 with his calling as a member of the Quorum of the Twelve (1900–1941). Cowley admired his mentor. "In the Church he inspired loyalty to the Government," he wrote about Smoot, "and in the Government he inspired respect for the Church."12
On 13 July 1922, during the summer vacation, Cowley married Elva Eleanor Taylor in the Salt Lake Temple. The ceremony was performed by Elder George Albert Smith of the Quorum of the Twelve, Cowley's childhood Sunday School teacher and friend. The young couple spent the next three years in Washington, D.C., until Cowley graduated in 1925.
Once qualified, Cowley gained admission to the Utah State Bar and established his own law practice in Salt Lake City. He and Elva were blessed with the birth of a daughter, Eleanor Jewell, the following year (1926), and their life was busy and happy. According to his biographer, Cowley was regarded by his colleagues as a good lawyer but not a very successful one because he was too honest and too much of a humanitarian. Cowley himself admitted his lack of financial success in an address to Brigham Young University students many years later. After stating that his legal inclination was towards criminal law, he told the students, "When you are an honest lawyer and you represent criminals, it isn't long until you have lost all your clients. They are in jail," he joked.13 He interrupted his private practice twice during these years, serving as assistant county attorney from 1926 to 1928 and being elected county attorney in 1930.
Always an enthusiastic letter writer, Cowley regularly kept in touch with his New Zealand friends and former missionary companions. He was also active in the New Zealand Missionary Society in Salt Lake City, keeping himself informed about what was happening in the Church in his beloved mission land. He undoubtedly had no regrets when, in 1938, he was called to return to New Zealand as the mission president, accompanied by Elva and 11-year-old Jewell.
Second Mission   
The Cowley family arrived in Auckland on the Mariposa on 18 February 1938, just two weeks before Jewell's 12th birthday. Also aboard the ship were two General Authorities of the Church—Elder George Albert Smith of the Twelve and Elder Rufus K. Hardy of the First Council of the Seventy, a former New Zealand Mission president. Elders Smith and Hardy were touring the Pacific missions and continued on to Australia but returned to New Zealand in time for the annual Hui Tau held on 13–17 April.
Some 2,500 people gathered for this Hui Tau, held at Ngaruawahia, where Princess Te Puea turned her entire pa over to the Church for the conference sessions and associated activities. For the first time, 45 minutes of the proceedings were broadcast on Radio 1ZB, including a talk on Scouting by Elder Smith, who was a member of the advisory board of the National Council of Boy Scouts of America.14
The visit of Elders Smith and Hardy to New Zealand came 17 years after the 1921 visit of Elder David O. McKay of the Quorum of the Twelve. Such a long period has never again elapsed between General Authority visits to the South Pacific, although owing to the outbreak of World War II, it was not until 1947 that another General Authority visit could be made—and this would be by Cowley himself.
After Hui Tau, President Cowley visited each district in the mission regularly, including the South Island. Missionary numbers had increased after the Great Depression, and there were 59 American elders in New Zealand by February 1940. Cowley continued the previous mission president's emphasis on taking the gospel to the Europeans, and with so many missionaries he could do so without neglecting the work among the Māori people. He also encouraged his missionaries to find opportunities to use radio to preach the gospel.
Britain declared war on Germany on 3 September 1939. By the very next day, President Cowley had learned that henceforth the American missionaries would be regarded as aliens and must register at the nearest police station.15 Despite the war, the missionaries continued tracting, teaching, holding meetings, and playing exhibition matches of basketball and baseball to attract interest in the Church. Under President Cowley's direction, the New Zealand Mission sponsored a booth at the New Zealand Centennial Exhibition in Wellington. In the five months the exhibition was open, Cowley recorded, more than 6,000 people signed the visitors' book at the Church booth, where 22,000 tracts and 9,000 Articles of Faith cards were given away.16
Then in June 1940, President Cowley received a cable from Salt Lake City notifying him that no new missionaries would be sent to the South Pacific missions for the duration of the war. Within months missionary numbers had dwindled to about half the number serving in New Zealand in 1939 as elders completed their missions and sailed for home.
Petrol rationing forced President Cowley to travel by train for many of his visits to distant branches. The missionaries were frequently subjected to insults, as members of the public manifested their resentment of the United States of America's failure to enter the war on the side of the Allies. Elva Cowley joined the Auckland Red Cross and stood on street corners collecting for wounded servicemen, as well as working in a Red Cross canteen.17
On 14 October 1940, another cable from the First Presidency ordered all South Pacific missionaries back to the United States on the first available transport; mission presidents were to stay until further notice, and their families could choose whether to stay or return. The Mariposa was scheduled to sail on Tuesday, 22 October, and mission secretary Glen L. Rudd booked 30 berths. President Cowley interviewed each of his remaining missionaries for the last time and was so distressed that he did not go to the wharf to see them sail, preferring to stay in the mission home and sweep floors.18
Cowley dedicated the 1941 Hui Tau to all Zion missionaries who had ever served in New Zealand. "For the first time in the history of the Mission a Hui Tau will be convened without the attendance of Zion Elders. . . . God bless their memory," he wrote.19
It was an enormous challenge for Cowley during the World War II years to keep contact with more than 8,000 members scattered in more than 80 branches throughout the North and South Islands of New Zealand. He focused on making the mission magazine, Te Karere, financially viable so Church lessons and mission news could reach the members through this means. Two local men, Kelly Harris and George Watene, were sustained as editor of Te Karere and mission secretary, respectively. The paper was still struggling financially three years later.20
It was not only the missionaries who were missed. Branch after branch reported in Te Karere the enlistment and departure of members for war service overseas, making it difficult to staff the branches. While some smaller units had to close, in most areas local Church members stepped up to keep the Church strong in the absence of both the missionaries and many of the local priesthood holders. Ten local district presidents were sustained at the Hui Tau in 1941, and the mission auxiliaries were also presided over by local Saints. "You would be inspired to see how the local Priesthood has taken hold of things since the exodus of the Elders," Cowley wrote to one former missionary.21
After the bombing of Pearl Harbor in December 1941, the United States entered the war, and for the next three or four years New Zealand was flooded with so many American servicemen that Cowley reported that New Zealanders were "beginning to feel like strangers in their own country."22 The mission home became a haven for those who were Latter-day Saints, and more than 125 attended Auckland Branch services in just one month in 1943. Jewell Cowley, now aged 18, met her future husband, U.S. naval officer Val Sheffield, when he visited the mission home in 1944.
Meanwhile, Matthew and Elva Cowley extended their family by adopting a beautiful Māori baby boy. The adoption was finalised in 1941, and the baby was formally registered as Duncan Meha Cowley in that year, though he was called Toni. Later, Cowley informally added another name, Nopera, to honour the long-term Māori Mormon leader Eriata Nopera, who presided over the meeting where the baby was handed over to them by the baby's birth mother. As a result, the baby became known in the mission as Nopera Duncan Meha Cowley. However, the child's legal name remained as registered and is what appeared on his passport when he was taken to America by his adoptive parents in 1945 at the age of six.23
As the war ground on, local part-time missionaries, often women, were called in some areas. Cowley set apart Samoan-born Fritz Bunge-Krueger as a part-time missionary when Fritz and his new wife, Moririki, moved to the Cook Islands. While Bunge-Krueger was not, as Cowley believed, the first Latter-day Saint missionary there, he was the first to baptise converts; by 1946 there were nearly 40 Latter-day Saints in Rarotonga.24
Food and petrol rationing and travel restrictions forced the cancellation of Hui Tau in 1942 as the war in the Pacific threatened Australia and nearby islands. Late that year, President Cowley authorised organisation of the Maori Battalion Branch to support the numerous Saints serving in this distinguished unit in North Africa and Italy.25 Cowley also mourned deeply with Latter-day Saint families who lost loved ones in the war. The New Zealand Mission was to lose 48 members killed in active service, with another 66 wounded before the war ended in 1945.
Because the 1942 Hui Tau had been cancelled, Cowley dearly wanted to hold another in 1943. It was scheduled for Easter, as usual, and was to be held at Hastings. Cowley won government consent for a limited number to attend from each Church district, as he made it a fund-raising effort for the regional patriotic committees. Despite so many members overseas and so many in essential war work, more than 2,000 attended and nearly £14,000 were raised.26
In September 1944, President Cowley was advised of his replacement—another former New Zealand missionary, A. Reed Halversen—who would arrive as soon as berths were available for him and his family. Cowley continued touring the mission, keeping the work going. Because most shipping was being used for the war effort in one way or another, it was almost a year before the Halversens arrived on 24 July 1945.27
Meanwhile, Matthew Cowley was invited to speak at a government-sponsored conference on Māori welfare held in Wellington in October 1944 (though not in the New Zealand parliament as is widely believed). More than 400 representatives from 30 Māori tribes attended. Cowley spoke in Māori as an "honorary" Māori and called for unity and more opportunities for Māori to serve in the cause of the welfare of their own people. He was seconded to a select committee, given a stenographer, and asked to record his suggestions (many based on the Church's welfare program).28 Māori member of parliament, the Honourable Eruera T. Tirikatene subsequently encouraged Cowley to remain in New Zealand and accept a government appointment to continue his work for the Māori people.29
But the Lord had different plans for President Cowley when, after seven and a half years, he and his family finally left New Zealand on 30 July 1945 on a U.S. naval vessel—just two weeks before the end of World War II.
Apostolic Calling
At the semiannual general conference of the Church in October 1945, recently returned mission president Matthew Cowley was sustained as the newest member of the Quorum of the Twelve. This conference was the first held under the direction of new Church President George Albert Smith, who succeeded President Heber J. Grant. In the New Zealand Mission there was great rejoicing but little surprise when news of Tumuaki Cowley's new calling reached the Māori Saints. The Māori title tumuaki means "great leader." While used for most mission presidents during their missions, Matthew Cowley was so beloved that he retains this title even today amongst those New Zealand Saints who remember him and quote his teachings.
In his first address as an Apostle, Elder Cowley said, "The only aspiration I have had in life has been to be a good and honorable member of the Church, and now in having been called to this position, I promise you that I will not lose sight of that aspiration. The greatest call in The Church of Jesus Christ of Latter-day Saints is to be a worthy member."30
Some of his early assignments as a member of the Quorum of the Twelve included touring the Lamanite missions in North America in December 1945 and being named adviser to the Mutual Improvement Association on 2 February 1946. However, he is best remembered for another assignment made later that year.
On 6 December 1946, the First Presidency assigned Elder Cowley to preside over all the Pacific missions of the Church. During the next three years he travelled widely, visiting missions throughout the Pacific—in Hawaii, Tonga, Samoa, New Zealand, Australia, Tahiti, Japan, and the Philippines—and had many remarkable experiences. In Samoa he recorded blessing more than 50 people in one day, including blessing and naming babies.
Another day in Samoa, he gave health blessings to 76 people, many of whom, he noted, got in line as early as 5:00 a.m. Elder Cowley recorded in his journal, "And they are made well, such is their faith. . . . It is not my faith. I just have faith in their faith."31 As Elder Cowley performed these blessings, he noticed a man who stood beside a tree watching but never got in line. After a while, Elder Cowley went and spoke to him and asked what his health problem was. "The man said nothing was wrong; he was just standing there wishing he was sick so he could receive a blessing like the rest of them. Elder Cowley told him there was no need to be sick to receive a blessing, and he promptly placed his hands on the man's head and gave him the blessing he desired."32
After visiting Hawaii in 1947, Elder Cowley flew to Sydney, arriving on 20 April. From there he visited branches in every state of Australia before flying to New Zealand on 23 May—his first visit as an Apostle. There was great rejoicing at his return, and after a weekend in Auckland, he toured the mission with President A. Reed Halversen—from Whangarei and the Bay of Islands districts in the north to the Waikato and then to Porirua, Wellington, Tahoraiti, and Korongata—before he presided at the Mahia District conference on 7–8 June. At each stop, old friends were greeted and memories shared. Before he left New Zealand, he promised the MAC (Maori Agricultural College) "old boys" that he would do his best to get another Church school to replace the college, which had closed after the Napier earthquake in 1931.
On his way home, Elder Cowley visited the Cook Islands, where he dedicated a new chapel at Rarotonga on 14 June, at the same time dedicating this island group for the preaching of the gospel. He returned to the United States with a report from President Halversen—undoubtedly compiled with his help—containing many recommendations for new buildings, including a small temple in New Zealand to serve the South Pacific Saints.33 Within a decade most of the items on the "wish list" had become a reality.
Less than a year later, Elder Cowley, this time accompanied by his wife, Elva, travelled to the Pacific missions again. During February 1948, Elder Cowley presided at district conferences in Sydney, Perth, Adelaide, Melbourne, Hobart, and Brisbane, in that order, before flying to New Zealand in March to attend Hui Tau at Korongata. An estimated 2,000 Saints and visitors attended this gathering from 25 to 29 March. No marquee was large enough to hold them all, and many stood by the rolled-up flaps to hear their beloved tumuaki speak. After Hui Tau, the Cowleys flew to the South Island, where they visited the Dunedin and Christchurch branches before flying to Tonga via Fiji on 18 April.
Elder Cowley paid a brief visit to New Zealand in September 1948 and another in March and April 1949. In April he attended Hui Tau, again held at Korongata. Te Karere reported, "Leaning on his carved Maori stick, he chatted in such a way that each of us felt that he was talking directly to us individually."34
After Hui Tau, he proceeded to Australia, where missionaries from Perth to Brisbane travelled by train to gather in Sydney for a special mission conference at which he presided. Following the missionary conference, he again visited each of the Australian Mission districts—one in each state—to meet the members and hold conferences with them.
Released as president of the Pacific missions in 1949, Elder Cowley was kept busy with other apostolic assignments—presiding over stake conferences and reorganisations in the United States, dedicating new chapels, and speaking to students at Church colleges, to name just a few. He did return to the Pacific twice in 1950 when he dedicated a new chapel in Tahiti in January and another at Laie in Hawaii on 5 March. It may have been this visit, or perhaps a subsequent one, that saw the genesis of the Polynesian Cultural Centre.
Edward L. Clissold, who had a long association with the Church in Hawaii, was president of the Oahu Stake in the 1950s. Twenty-five years later he recalled talking to Elder Cowley about the Saints who visited the temple in Laie. "He said that the Maori people had great difficulty in finding housing and it was expensive when they found it. He thought if somehow we could have a big Maori carved house at Laie, that it would be an attraction to tourists and would be serviceable to the community, particularly to the Maoris when they came up because they were accustomed to community living, you know, living in one big house. He said maybe they could put on an entertainment or two for tourists or somebody and in that way make a little money. I said, 'Well, if that's true of the Maori people, it could also be true of the other people that come up. Each one of the island groups could have a place where they could live and display their particular kind of craft or entertainment.'
"That was about all that was said. But a couple of weeks later in the stake conference in Honolulu, Brother Cowley said from the pulpit, 'I can envisage a time when there will be villages at Laie. They will have a carved house out there for the Maoris, and there will be a Samoan village, a Tahitian village, and villages for other people of the South Seas.' That was the kernel of the idea."35
Twelve years later, on 12 November 1963, the Polynesian Cultural Centre was dedicated by Elder Hugh B. Brown, and Matthew Cowley's dream came true.
Modern-Day Miracles
Stories of miracles involving Matthew Cowley are often shared amongst the Saints. The following account is just one example demonstrating the impact of his faith on the lives of those blessed to have encountered him.
On 18 February 1953, Elder Matthew Cowley spoke at a devotional at Brigham Young University, in Provo, Utah, on the topic of miracles. He told of being called to the county hospital in Salt Lake City just a few weeks earlier by the mother of a young boy named Joe. He did not know the mother, who told him her boy was dying of polio and requested a priesthood blessing for him. Elder Cowley agreed and on his way to the hospital picked up a young bishop who, he said, he generally took with him on such occasions. This was Bishop Glen L. Rudd, his former missionary and friend.
Elder Cowley described the boy as being eight or nine years old; he was in an iron lung, with a tube in his throat. "It was one of those occasions," Elder Cowley said, "when I knew as I laid my hands upon that lad that he was an unusual boy, and he had faith. Having faith in his faith, I blessed him to get well and promised him he would."36 Two weeks later, when he visited the hospital again to check on the boy, a nurse went to fetch him. The lad ran along the corridor to meet him, still with a tube in his throat. He ran up and said he wanted to thank him for his blessing. Elder Cowley asked how long he would have the tube in his throat, and the boy answered, "Two more weeks and then I'm all well. How about another blessing?" After receiving this blessing, the young boy asked Elder Cowley to bless his friend—a young Aaronic Priesthood holder who was sharing Joe's room and who also had polio. Elder Cowley blessed him too.
This story of faith had an inspirational conclusion in 2008. An American couple named Judy and Neal Busk were visiting New Zealand that year, seeking information about Neal's grandfather Ephraim Portman Pectol, who had served a mission there from 1907 to 1909. They contacted Rangi Parker from Temple View, who has a great love for New Zealand Church history and has amassed an amazing collection of records over many years. As they were looking at some of Rangi's records together, the name of Matthew Cowley came up. Neal Busk commented, "I had a wonderful experience with Matthew Cowley." Quickened by the Spirit, Rangi responded, "You're the boy in the polio talk that Matthew Cowley gave." Neal told Rangi he was not the young boy, Joe, but he was his friend. He said that over the years he had told only family and a few close friends about his part in the story because it was personal and sacred to him. Rangi asked him to write his story for her book, My Kia Ngawari Journey, and Neal agreed, feeling it was time to show his gratitude "to the Lord, and to Matthew Cowley and to the Priesthood that made my blessing possible."37
Neal noted that his hospital discharge papers, issued about three weeks after Elder Cowley's blessing, said, "The boy showed rapid and remarkable improvement."
The story didn't end there. With the help of Elder Glen L. Rudd, Rangi was able to reunite Neal Busk with the young hero of the story, Joe Richardson. The Parkers, Busks, and Richardsons met together in Bountiful, Utah, in November 2008, and Joe and his friend had a happy reunion.
Elder Cowley had a simple definition for what constitutes a miracle. At the Brigham Young University devotional where he told the story of Joe and shared other stories of faith, he told the students, "God has his priesthood here upon the earth, his power, and with that power we can be used by God for the accomplishment of his purpose. Don't ever forget that. I've had these experiences. I know."38
Conclusion
Matthew Cowley died suddenly in Los Angeles on 13 December 1953, two days after attending the cornerstone laying of the Los Angeles California Temple. He had suffered a heart attack in March 1946 and did not have robust health thereafter.
The Pacific Saints, especially those in New Zealand, mourned his loss deeply. One wrote, "He was our leader, our Maori Ariki. Like a comet he has blazed a trail for my Maori people that will never fade nor die. He has boarded the Great Waka along with our other Maori leaders, who have sailed into the Great Beyond. But their love remains with us, their thoughts—his thoughts—reach out to us as a guide and beacon."39
President Cowley impressed on the people of New Zealand the Māori phrase "Kia Ngawari"—an appeal to be kind, loving, and humble. On one occasion, when Elder Glen L. Rudd pressed him for a definition of "Kia Ngawari," Elder Cowley replied, "It's the thirteenth article of faith in two words."40 During World War II, Elder Cowley had hundreds of signs made bearing this saying and had them sent out to every Latter-day Saint home in New Zealand. It became his signature phrase whenever he spoke. It embodied the meaning found in Alma 7:23–24.
"And now I would that ye should be humble, and be submissive and gentle; easy to be entreated; full of patience and long-suffering; being temperate in all things; being diligent in keeping the commandments of God at all times; asking for whatsoever things ye stand in need, both spiritual and temporal; always returning thanks unto God for whatsoever things ye do receive.
"And see that ye have faith, hope, and charity, and then ye will always abound in good works."
Elder Matthew Cowley demonstrated his intrinsic kindness and humility when in a general conference talk, given on 6 April 1952, he said, "To you in the isles of the sea, I say unto you, were it not for you, I would not be standing here this day. . . . And again to you in New Zealand I say: Because of you, because of your kindliness, your humility, your patience, your great faith, I can stand here and say that I know that God lives, and because of you, I am a special witness of his Son. All power be to you, and God bless you forever, and bless us all."41
[1] Henry A. Smith, Matthew Cowley: Man of Faith (Salt Lake City: Bookcraft, 1954), v.
[2] Smith, Man of Faith, 48.
[3] Smith, Man of Faith, 55–56.
[4] See Marjorie Newton, Mormon and Maori (Salt Lake City: Greg Kofford Books, 2014), 85, footnote 27.
[5] See New Zealand Mission, Manuscript History, 8 April 1917.
[6] See Matthew Cowley letter to Mrs. Laura Brossard, 30 October 1932, in Matthew Cowley Collection, L. Tom Perry Special Collections, Harold B. Lee Library, Brigham Young University, Provo, Utah.
[7] See James N. Lambert, Journals, 1916–1919, Church History Library, Salt Lake City.
[8] Matthew Cowley letter to Mrs. Laura Brossard.
[9] See New Zealand Mission, Manuscript History, 30 March 1918. President Smith did not specifically call Matthew Cowley or any other missionary to do this; the choice of translators was left entirely to President Lambert.
[10] See Marjorie Newton, Tiki and Temple: The Mormon Mission in New Zealand, 1854–1958 (Salt Lake City: Greg Kofford Books, 2012), 149–50; Newton, Mormon and Maori, 85–89.
[11] See Smith, Man of Faith, 62–64.
[12] Smith, Man of Faith, 66.
[13] Smith, Man of Faith, 73.
[14] See Newton, Tiki and Temple, 201.
[15] See New Zealand Mission, Manuscript History, Quarterly Report, November 1939.
[16] See Matthew Cowley, "The Wellington Exhibit," Te Karere, April 1940, 131.
[17] See Matthew Cowley letter to "Father and Aunt Luella" (Matthias F. Cowley and Luella Smart Parkinson Cowley), 11 June 1940, in Matthew Cowley Collection.
[18] See Elva Eleanor Taylor Cowley, Autobiography, in Matthew Cowley Collection; Glen L. Rudd, "Evacuation of Zion Missionaries from the South Pacific during World War II," typescript, 4.
[19] 1941 Hui Tau Program, copy microfilmed with Te Karere, April 1941, inserted between pages 626–27.
[20] See "Te Karere and Its Future," Te Karere, October 1944, 249–50.
[21] Matthew Cowley letter to David A. Harris, 19 July 1942, in Matthew Cowley Collection.
[22] Matthew Cowley letter to "Ellis and Virginia" (Mr. and Mrs. Ellis W. Barker), 19 January 1943, in Matthew Cowley Collection.
[23] See New Zealand Birth Registration Index, 1941, adoption registration; "Honolulu, Hawaii, Passenger and Crew Lists, 1900–1959," Ancestry.com. The baby's mother had chosen Anthony as his first given name when she registered his birth in 1939; by the time he was adopted in 1941, he was old enough to recognise his name, abbreviated to Toni. Accordingly, the Cowley family and everyone in the mission home continued to call him Toni.
[24] See "News from the Field," Te Karere, November 1942, 325; see also Te Karere, January 1943, 25; Kelly Harris, "Rarotonga's Missionaries," Te Karere, October 1943, 246–47; Newton, Tiki and Temple, 214.
[25] See "News from the Field," Te Karere, November 1942, 325.
[26] See "Patriotic Hui Tau," Te Karere, June 1943, 134–36.
[27] See "New Zealand Mission President Appointed," Te Karere, September 1944, 255; see also Newton, Tiki and Temple, 217, 219.
[28] See Kelly Harris, "Maori Conference," Te Karere, December 1944, 309.
[29] See "News from the Field: Porirua Branch," Te Karere, December 1944, 327.
[30] Smith, Man of Faith, 154.
[31] Smith, Man of Faith, 160.
[32] Glen L. Rudd, "Tender Moments: Life Experiences with Elder Matthew Cowley," unpublished manuscript, [69].
[33] See A. Reed Halversen letter to Matthew Cowley, 12 June 1947, in Matthew Cowley Collection.
[34] "Report on Hui Tau, 1949," Te Karere, June 1949, 203–5.
[35] Edward L. Clissold, oral history, interviewed by R. Lanier Britsch, Salt Lake City, 21 June 1976, James Moyle Oral History Program.
[36] Matthew Cowley Speaks: Discourses of Elder Matthew Cowley of the Quorum of the Twelve of the Church of Jesus Christ of Latter-day Saints (Salt Lake City: Deseret Book, 1954), 238.
[37] Neal Busk, in Rangi Parker, My Kia Ngawari Journey (2010), 183–84.
[38] Matthew Cowley Speaks, 243.
[39] Smith, Man of Faith, 134.
[40] Glen L. Rudd, "Memories of Matthew Cowley: Man of Faith, Apostle to the Pacific," in Grant Underwood, ed., Pioneers in the Pacific: Memory, History, and Cultural Identity among the Latter-day Saints (Provo, Utah: Brigham Young University Religious Studies Center, 2005), 18.
[41] Matthew Cowley, "You Are the Leaven," Improvement Era, June 1952, 441–42.